A U.S. Contact for China Made Injected Molds and Custom Parts
Unhappy with the service or quality from your China Supplier?
Think that you are too small to source in China?
Think your product is too unique for China to make?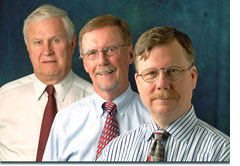 Our team has been doing business and sourcing products in China for close to 20 years. We have associates that live there that can find multiple sources for your needs and have them bid against each other so that you get the lowest price. We all have long term, "Quanxi", relationships throughout China.
Our China associates will also coordinate your shipments to insure that everything is on-time and they will inspect your products before they leave the supplier's facility to insure that the quality is up to or exceeding your standards. All of our people in China speak excellent English so communicating technical questions and product changes is not an issue.
KDC has also worked with many small U.S. companies. Some of these companies have only a few million dollars in revenue but we were able to find them suppliers in China that helped their bottom line dramatically by reducing the cost of some of the parts they use.
Our focus is on our U.S. clients with our primary contact point through our office in the Chicago area. We speak and understand U.S. manufacturing language, not just as consultants but as managers who have run manufacturing companies for many years. We are not affiliated with any Chinese company and therefore not obligated to promote their interests.


Senior operating managers on both sides of the Pacific providing China access for any size company. We understand business in the U.S. as well as in China.
KDC & Associates, Ltd. is pleased to provide another Right Resource service targeted at dramatically improving the performance and competitiveness of North American manufacturers, distributors and retailers… Access China.
This unique service provides these companies the resources and know-how to gain unprecedented access to the world's most dynamic source and market for manufactured products and components… China.
KDC China, with offices in Chicago, Shanghai, and Hong Kong, offers the following services for manufacturers, distributors and retailers in a broad range of markets and industries: